A homeowner in Harrisburg, Pennsylvania, told police an intruder tried to break in around 4:45 p.m. Oct. 21.
Police learned the intruder was attempting to kick in the back door of the home, which is located in the area of Disbrow and Carnation Streets.
Police said the homeowner — who was "lawfully armed" with a gun — confronted the intruder and gave him warnings, specifically orders to stop his attempted break-in and to leave the premises.
It isn't clear what was going through the intruder's mind upon coming face to face with an armed homeowner whose first instinct was to warn rather than shoot — but the crook apparently didn't take the homeowner seriously.
Police said the intruder "continued to attempt to gain entry into the house."
With that, the homeowner shot the intruder — identified as 32-year-old Keon J. Washington.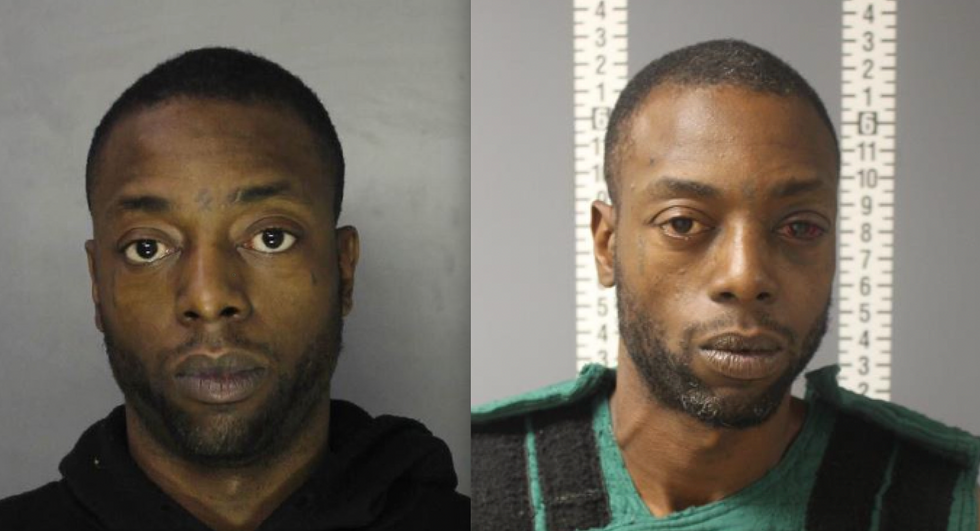 Keon J. WashingtonImage source: Harrisburg Bureau of Police (left); Dauphin County Prison (right)
What happened next?
Washington — following the MO of most wounded home intruders — fled the scene.
However, responding officers soon located Washington — armed with a large butcher knife — in the area of North 17th and Carnation Streets.
Washington was taken into custody and transported to a local hospital for non-life-threatening injuries, police said.
Police said Washington was charged with two felonies: attempted burglary and criminal trespass; he was also charged with two misdemeanors: terroristic threats and recklessly endangering another person.
Dauphin County Prison records indicate Washington remained behind bars Friday morning. His bond was set at $250,000, and there was no information about a hearing date.