Amid the flurry of news about Elon Musk's actions now that he owns Twitter — firing employees left and right, complaints that he's doing away with ultra-expensive (to most of us, anyway) perks such as free gourmet lunches — the Babylon Bee just weighed in with a funny and clever video lampooning the leftism and, um, work ethic at the tech giant.
What are the details?
Titled "Fired Twitter Employee Applies For First Real Job," the clip features "Mandy Zanderton" who was "laid off by Elon Musk, because he is an evil billionaire." The video's description adds that Mandy has resorted to "applying for actual work. It didn't go well."
First off, she's 20 minutes late. Her excuse? At Twitter there were no "start times," she replies, using air quotes. Plus, schedules are simply a "remnant of an oppressive, colonialist regime," she adds to the blue-collar guy interviewing her.
When he informs her that the "work here is pretty demanding," Mandy suddenly starts breathing into a brown paper bag and explaining that she's just not used to bosses using "trigger words" like "demanding, inspect, and work."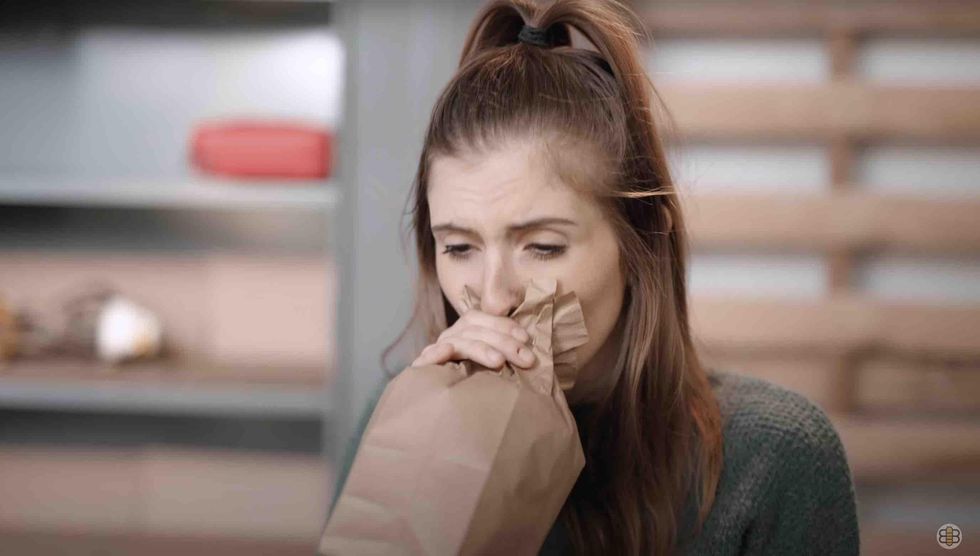 Image source: YouTube screenshot
The interviewer pushes back that the employment opening is for a "job," after which Mandy pleasantly admits that they never used that word, either, at Twitter.
Nodding to a famous line from Mike Judge's "Office Space," the boss asks Mandy, "What would you say … ya did there?"
"I was a content moderation specialist," she replies. "Some days during my afternoon cornhole sesh, I'd get a text telling me I had to ban someone." Turns out Mandy didn't have to actually go to her work computer to bring the ax down — all it took was a press of a button on her phone, and then "bam!"
"Babylon Bee? Banned. Libs of TikTok? Banned. Steve from Fruitport, Michigan, you know he banned [sic]," she recounts. "And then back to cornhole."
Asked what else she did at Twitter, Mandy joyfully replies that she "drank like a sailor."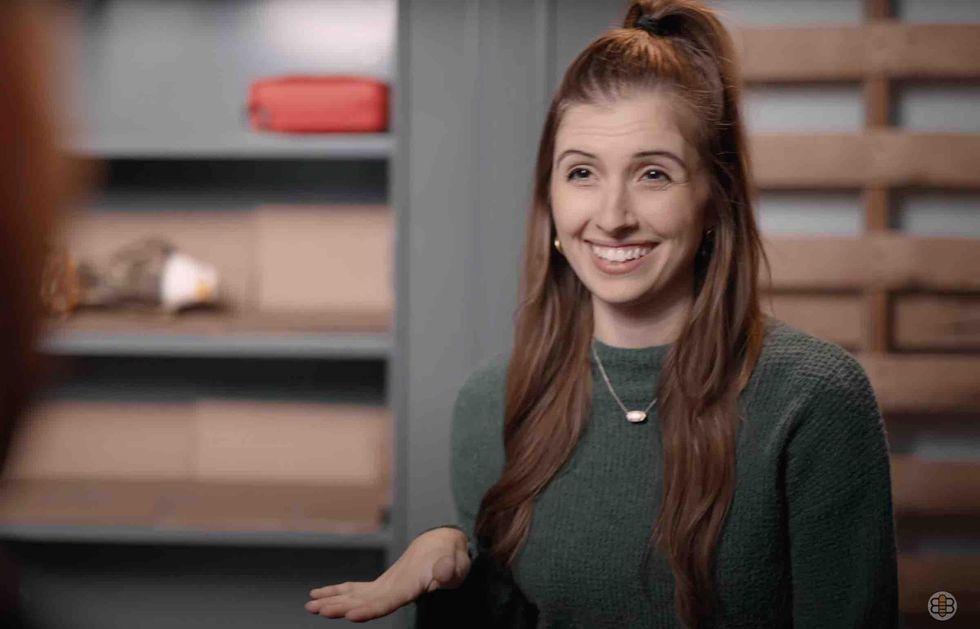 Image source: YouTube screenshot
"They had wine on tap, mimosas, a full microbrewery," she adds before somberly noting that Alcoholics Anonymous was there, too: "One day at a time."
Mandy has some questions of her own: "You don't actually, like, expect me to come into the office, do you?"
When the interviewer explains that she wouldn't be very productive without coming into the "factory," Mandy gets the hint, scrunching up her face and saying, "So this is, like, a job-job. Yeah, that might be a deal breaker for me."
After getting the news that also there were no meditation rooms, gurus on site, or non-GMO and cage-free shrimp, things finally hit bottom.
"I'm sorry," Mandy tells the interviewer in an elitist tone. "We've decided to go in a different direction."
Check it out:
[embedded content]
Fired Twitter Employee Applies For First Real Job

youtu.be