You may have seen progressives shoehorn the letter "x" into words to attempt to take gender out of gendered language. Woke liberals use the words "Latinx," folx," and "womxn" to try to transform the words into a lexicon that allows for multiple gender identities or no gender identities. The latest attempt to promote non-gender language is the word "girlx," which is an adaptation of the word "girls."
The effort to make "girlx" a thing was recently tried by the Department of Human Service Programs in Cambridge, Massachusetts.
The city of Cambridge recently announced that it was holding a "Sports Night for Girlx." The free event for girls in kindergarten through fifth grade will be held on Jan. 18. However, the flyer for the girls event heavily utilized the word "girlx."
The subheading on the flyer reads: "Open to all those who identify as girls or with girlhood."
The description of the "girlx" event on the Department of Human Service Programs website stated, "Did you know that girlx who play sports are more likely to have better grades, high levels of confidence, and develop the critical skills necessary for success in the workplace?"
"The fun, free event is for families with girlx in Kindergarten through 5th grade," the listing continued. "It's an opportunity for girlx to explore new sports, learn about existing teams, and enjoy prizes, pizza, games, and hands-on demonstrations."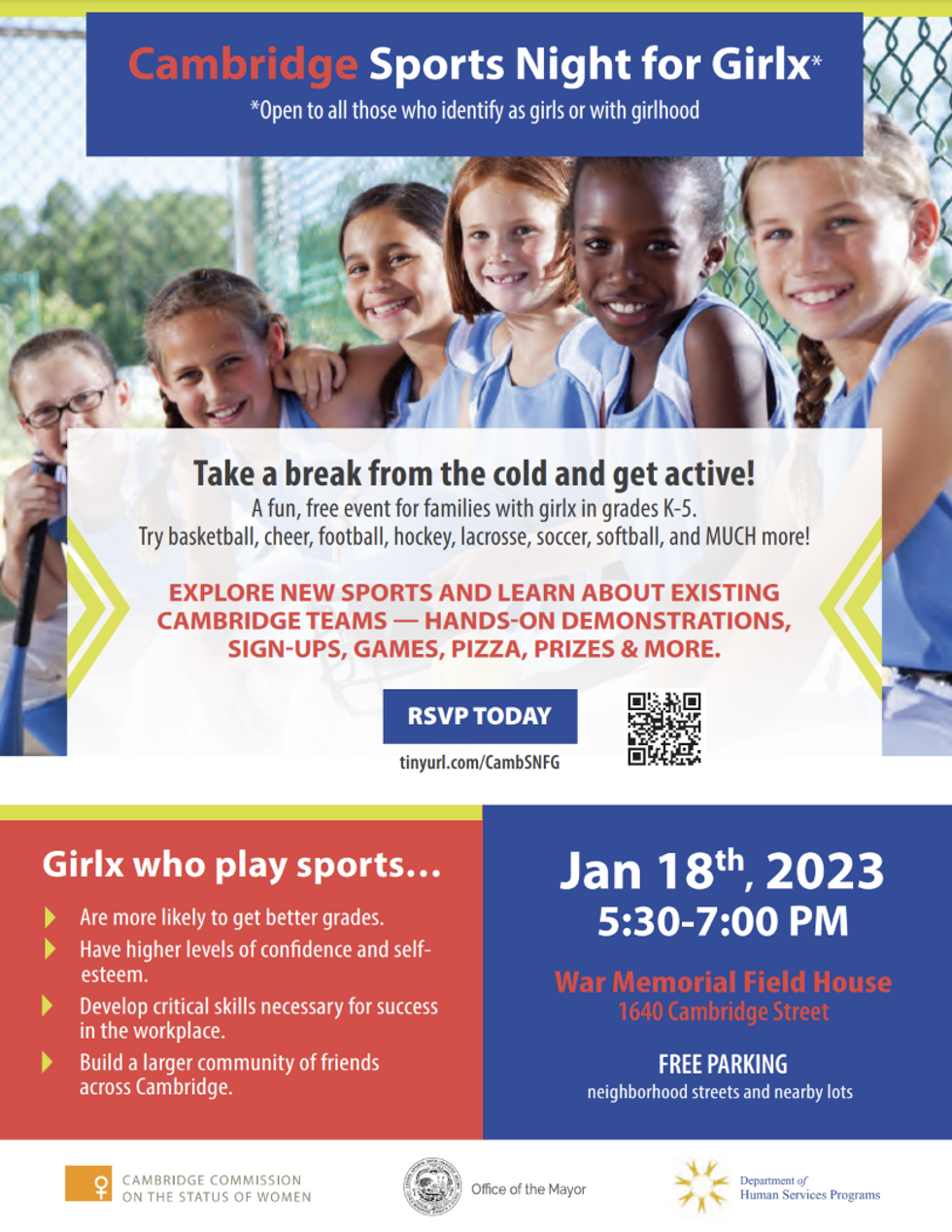 Cambridge Department of Human Service Programs
The "girlx" event is organized by the Department of Human Services Programs, Cambridge Commission on the Status of Women, and the office of Cambridge Mayor Sumbul Siddiqui – a Democrat.
The Cambridge Commission on the Status of Women website states that it is a city department that "works to promote equity for all women and girls and advocates on their behalf."
However, the Cambridge Commission on the Status of Women also "recognizes, supports, and advocates for all who self-identify as women or with womanhood, including transgender, gender fluid, and non-binary persons."
Siddiqui also subscribes to the ideology of non-gendered language. She frequently uses the word "Latinx."
In 2021, Siddiqui promoted a "Let Trans Athletes Play!" event that was dubbed a space for "LGBTQ+ youth to play sports and games with their friends and to protest anti-trans bills that are being introduced across the country."
Like Blaze News? Bypass the censors, sign up for our newsletters, and get stories like this direct to your inbox. Sign up here!